Welcome Canadian Military Families!
Embark is honoured to partner with Together We Stand to help your family prepare for and navigate your child's post-secondary journey with a Registered Education Savings Plan (RESP).
Built With Your Family In Mind
Canadian military families support our country in ways that many may find unimaginable. A testament to the resilience and commitment of our armed forces, the families who stand behind them sacrifice time with serving loved ones while navigating frequent relocation, cost of living challenges, and so much more. Thank you for taking care of our families; allow us to take care of yours.
Happy Military FamilyAppreciation Day!
Embark Student Corp is proud to offer military and Veteran Families of Canada a unique promotion for Military Families Appreciation Day.
Use Promo CodeTWS200
When you start an account using the promo code we will contribute $200 to your child's education when you save $400.
See terms and conditions
.
Saving for the Future Has Never Been Easier
Join over half a million families and start saving for your child's future with Embark today!
A plan that automatically adjusts to your timeline
Simple, expert guidance helps make investing easy
An innovative digital platform puts education savings at your fingertips
Ability to share your plan between your children*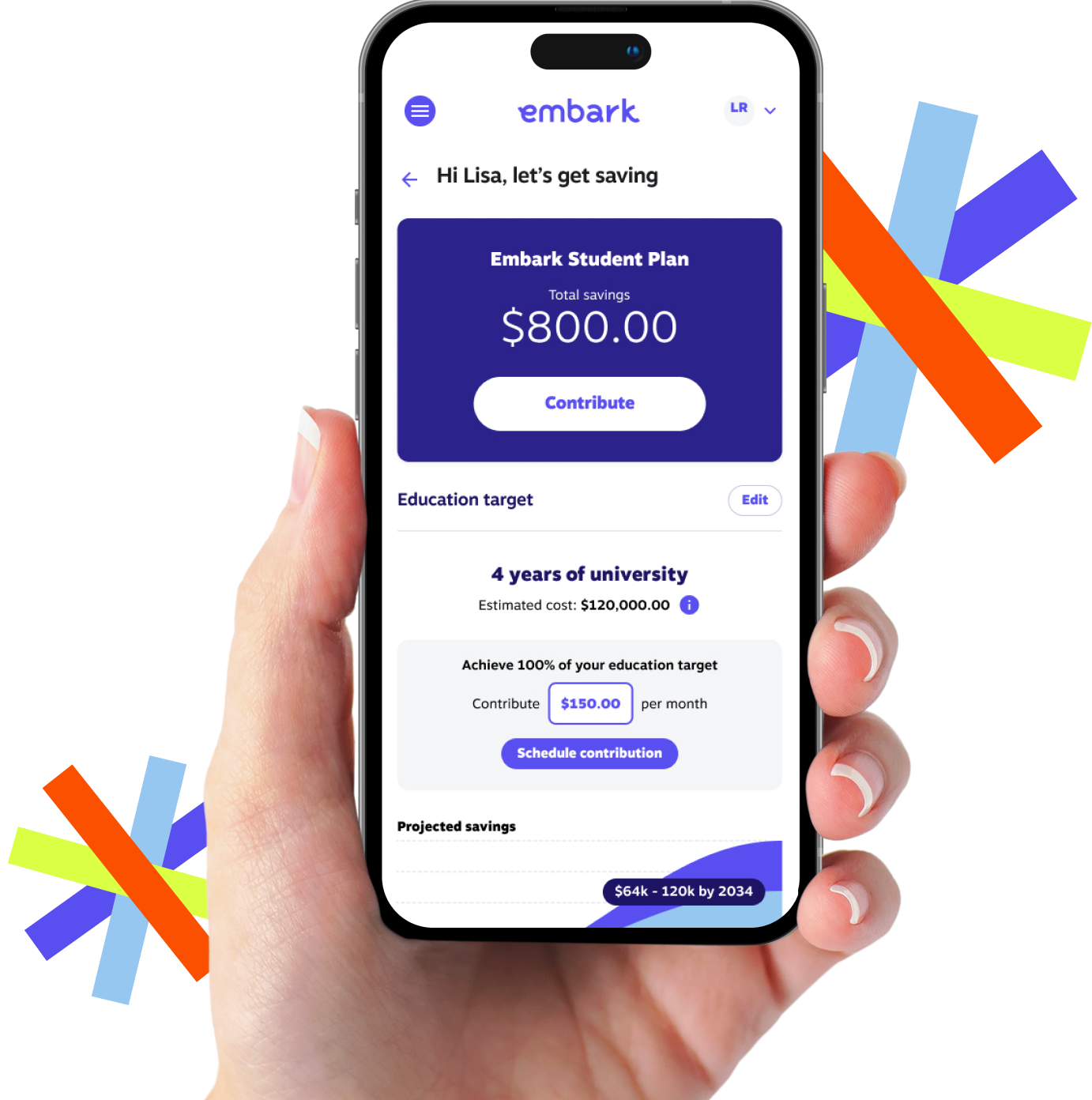 Embark RESP Savings Calculator
Estimate Your Savings
Your RESP Savings
Projected Savings
$21,200

Contributions

$4,240

Grants

$8,894

Income
Average Cost of Education
$114,024
Tuition & Residence
This projection is based on assumptions and is for illustrative purposes only. Investment returns and actual future value of your RESP cannot be predicted or guaranteed.
Answers to Commonly Asked Questions About RESPs and Embark
*Beneficiaries must be sibling by blood or marriage. Subscribers must be parent, grandparent, or sibling of the beneficiaries.