Special promotion from Embark's President and CEO, Andrew Lo
Start an account using the promo code CEO200 and we'll contribute $200 to your child's education when you save $400.
Please see terms and conditions.
Start Saving Today
Your child's future starts here with a Registered Education Savings Plan (RESP) that supports their post-secondary education dreams.
Open Your Plan Online
Open your Embark Student Plan in just 10 minutes, with our cutting-edge digital experience.
Talk to an Expert
Still have questions? One of our RESP Specialists would be happy to help. 
Saving for the Future Has Never Been Easier
Join over half a million families and start saving for your child's future with Embark today!
A plan that automatically adjusts to your timeline
Simple, expert guidance helps make investing easy
An innovative digital platform puts education savings at your fingertips
Ability to share your plan between your children*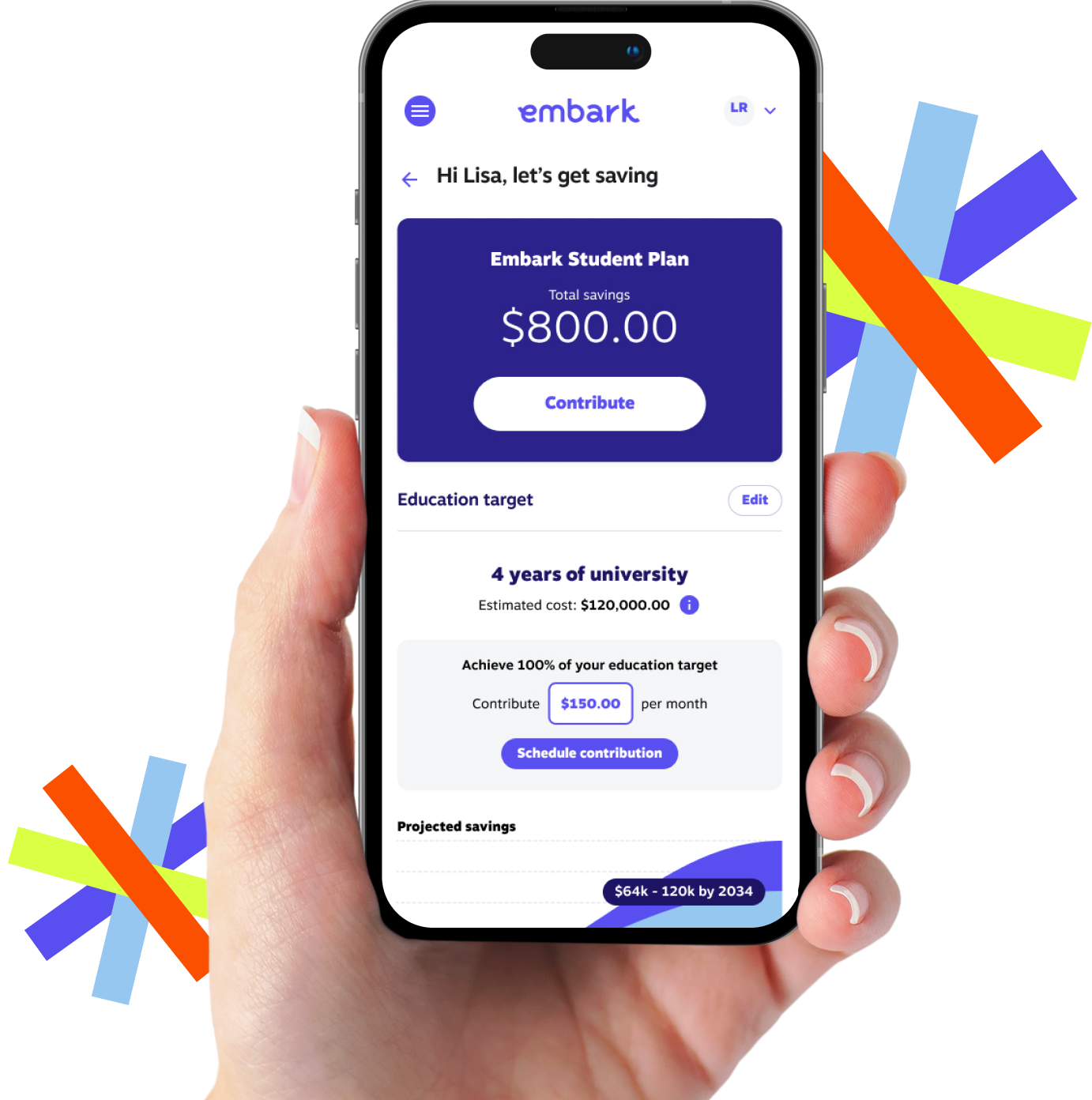 Answers to Commonly Asked Questions About RESPs and Embark
*Beneficiaries must be sibling by blood or marriage. Subscribers must be parent, grandparent, or sibling of the beneficiaries.