Kickstart a newpath to success
Help your friends and family plan their child's education. Invite them to open an Embark Student Plan and you'll both earn $100.
It's as easy as 1-2-3
Once confirmed, we will credit $100 to you and your referral's eligible RESP accounts.
If you're not sure what your code is or where to find it, contact us! An agent would be happy to let you know what it is.
Sharing is Caring
Sharing your unique code is a great way to show that you care about the future of the little ones in your life. But, an RESP is a long-term financial commitment, so it's important to share it thoughtfully with those who could benefit from it. Speak with your friends and family to gauge their interest or direct them to one of our RESP Specialists to educate them on the great features our Student Plan offers. As long as they have your code – you'll still get a referral bonus whether they sign up online or with an expert.
If you're not sure how to recommend an Embark Student Plan to your friends and family, try this:
"Hey [friend name], I recently opened an RESP for [child's name] with Embark Student Corporation and I think it would be great for [friend's child's name]. Their savings calculator makes it really easy to track how much we'll have saved when the time comes, I can access their digital platform from anywhere to make quick changes, review our contributions or meet with an advisor. I have a referral code that gives you and I both $100 when you register and contribute $200. Let me know if you're interested and I'd be happy to share it!"
Start Saving Today
Your child's future starts here with a Registered Education Savings Plan (RESP) that supports their post-secondary education dreams.
Open Your Plan Online
Open your Embark Student Plan in just 10 minutes, with our cutting-edge digital experience.
Talk to an Expert
Still have questions? One of our RESP Specialists would be happy to help. 
Saving for the Future Has Never Been Easier
Join over half a million families and start saving for your child's future with Embark today!
A plan that automatically adjusts to your timeline
Simple, expert guidance helps make investing easy
An innovative digital platform puts education savings at your fingertips
Ability to share your plan between your children*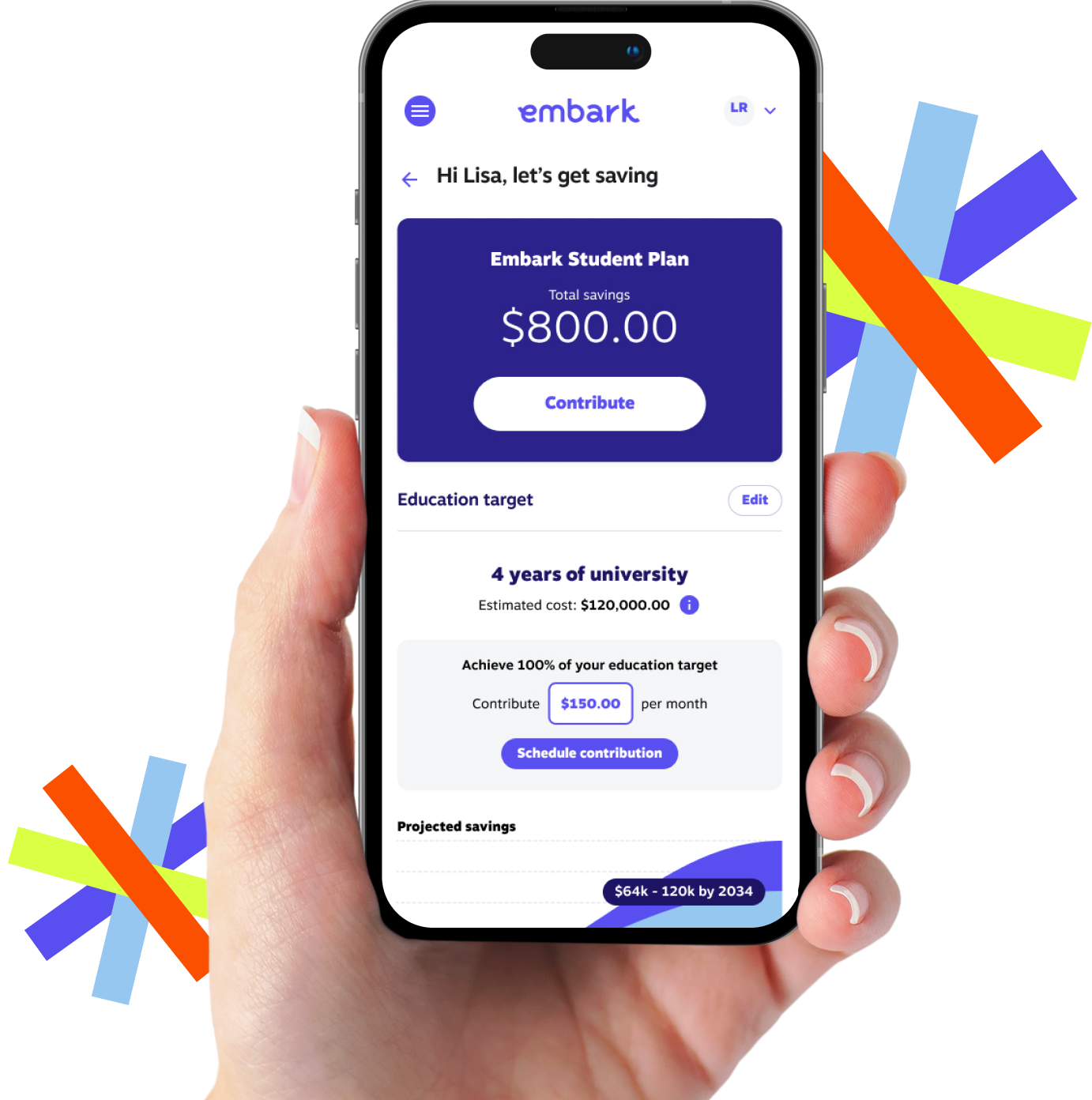 Answers to Commonly Asked Questions About RESPs and Embark
*Beneficiaries must be sibling by blood or marriage. Subscribers must be parent, grandparent, or sibling of the beneficiaries.