Has the time come for you to apply to university in Canada? While the prospect of attending university is certainly exciting it can also be daunting, especially when you consider all that's involved in the application process. This guide will help you understand Canadian university application requirements, give you tips on a successful university application, and provide a step-by-step guide to applying.
Canadian University Application Requirements
Before applying to any undergraduate program at a post-secondary institution in Canada, you will need to make a list of all application requirements. The application process in Canada ultimately varies between institutions, so we recommend consulting the website of the specific college or university you are interested in applying to.
It's best to think of each component as a piece of an overall application package.
Prospective students should generally prepare to complete and/or provide the following documents:
University Application: Most universities have a specific application form that all prospective students must complete to apply. This general application will ask for the basics, like your contact information, details about your parents or other legal guardians, as well as your GPA.
Academic Transcripts: Submitting your academic transcripts is part of every university application process in Canada. Depending on the undergraduate program you are applying to, you will likely need to submit any and all relevant academic transcripts. For most undergraduate students, this usually just means your high school transcripts. However, if you are applying to a post-graduate program, transferring between universities, or applying to a university program after earning a college diploma, you may also need to provide transcripts from any universities or colleges you previously attended.
Letters of Recommendation: Some undergraduate programs in Canada ask for one or multiple letters of recommendation to go along with your university application. Typically, prospective students are expected to submit two or three letters of recommendation. These letters should come from teachers or school counselors at your high school but may also come from employers, coaches, or volunteer organizers. A rule of thumb is never to ask a family member or friend to write your letter of recommendation. Instead, they should be written by trusted adults who can speak to your strengths, especially your academic or professional strengths.
Personal Statements or Essays: Depending on which university, or even which undergraduate program, you are applying to, you may be asked to write a personal statement or essay. Personal statements give prospective students an opportunity to show off their personality. There are usually strict word counts for personal essays, and some even require applicants to answer a specific question or write on a certain topic. Review the requirements a personal statement is asking for and be sure to use it to demonstrate the value you would add to the university.
Test Scores: Standardized test scores may need to be sent for your college application to be considered. Examples of standardized tests in Canada include the SAT, ACT, MCAT, GMAT, GRE, and more. Though standardized tests are less common in Canada than they are in the United States, they may still be needed for certain post-graduate and undergraduate programs. There may also be other subject-specific test scores that are asked for, like IB, CLEP, or AP test scores.
Financial Information: One final document that Canadian universities may need when applying is information showing your financial situation. Since many universities offer scholarships, bursaries, and financial aid to students in need, some applications ask for you or your family's financial information to see if you qualify for funding. Bank statements and pay cheques are two of the most common ways that applicants or their families can provide proof of income and finances.
A Step-by-Step Guide to Applying to University in Canada
As mentioned above, the college application process can vary between institutions. However, most follow the steps below.
1. Research universities and colleges near you
The first step is deciding what post-secondary institutions in Canada you are interested in applying to. There are over 100 post-secondary schools in Canada offering over 15,000 post-graduate and undergraduate programs. Given this, it can take some time to figure out which institutions you want to apply to. When considering where to apply, you will need to think about a number of factors, such as the location of the university, tuition fees, the programs or courses offered by the university, the campus vibe, scholarship and funding availability, accommodation options, the reputation of the university, and the admission requirements.
Once you've considered these factors and have done your research, make a list of your preferred universities in order.  Most universities and colleges in Canada require prospective students to pay an application fee (more on this below), so it is best to narrow down your applications, so you don't spend unnecessarily   on schools you're not seriously interested in.
2. Make a list of all application deadlines
After making a list of your top schools, make a note of the application deadlines for each school. While most universities have application deadlines in December or January, deadlines vary across programs, and keeping track of them could be the difference between being accepted to the school of your dreams or not. If you miss the application deadline, there is a good chance that the university will not consider your application. Writing down and setting reminders for your application deadlines are effortless ways to stay on top of your applications. Some programs offer "early admission," which is based on your grades, or have rolling admissions, which could mean earlier deadlines. Be sure to be aware of all your admissions options to take advantage of any opportunities.
3. Sign up and study for any necessary standardized tests
The next step in your college application process in Canada is to sign up and study for any necessary standardized tests you may need to take. To find out if a university needs certain standardized tests, consult its website. As mentioned above, standardized testing is less common in Canada than it is in the United States, with many undergraduate programs not requiring any sort of standardized test. That said, standardized tests are more common for post-graduate programs and may be required for international students. Plus, application requirements vary between schools. Ultimately, if you do need to provide standardized test scores as part of the application process, knowing which tests you need to take is crucial – and the earlier the better, so that you have time to sign up and study for it comfortably.
4. Begin writing your personal statements or essays
After that's completed, begin writing any personal statements or essays you need to submit. Given the importance of this part of your application, it is not something that should be left to the last minute. In fact, you should start early enough to write multiple drafts and have them proofread by your peers, a trusted adult, like your high school teacher or a school counselor. Before writing a first draft, be sure to make sure that you're aware of all requirements, such as word count, topic, etc.
 5. Request your academic transcripts
The fifth step is to request your academic transcripts. This can take time so start early. Prepare to provide a high school transcript, as well as transcripts from any other educational institutions you may have attended, such as college. Most academic transcripts can be obtained by speaking with a school counselor. However, you might also be able to request one online. If you are requesting a transcript from a post-secondary institution, visit the registrar's office or guidance counselor's office.
6. Ask your teachers for letters of recommendation
It is common for post-secondary institutions to require Since most universities require one, two, (or even three!) letters of recommendation to be submitted with your application; it's best to start asking around early. Some of the people that prospective students often ask for letters of recommendation from include teachers, school counselors, employers, coaches, and volunteer organizers. Since most adults lead busy lives and are likely being asked for letters of recommendation from multiple students, we recommend asking early. G Ask early and give your references as much time as possible to draft their letters. When you ask for a reference, provide reference Also, be prepared to provide them with key pieces of information that may help them focus on main themes the program may be focused on. Things like a copy of your transcript or key points from your personal statement can be invaluable in drafting a personal statement. This increases the odds of it being a quality letter. Remember that a good letter of recommendation is one that speaks to your strengths as a student, employee, volunteer, team member, and person.
7. Complete the university application
Nearly all universities in Canada have a general application form that all prospective students must fill out and submit for their application to be considered. These applications are usually straightforward, requiring information like your birth name, home address, and that of your parents or legal guardians. There may also be space for you to fill out information about any extracurricular activities, such as sports or clubs, that you take part in. Some applications may also ask other questions that allow you to provide more information about yourself or a reason your grades may have fluctuated.
8. Pay the application fee and submit your university application
The last step in the university application process is to double-check your application and submit it! A few days or even weeks before the application deadline, review the admission and application requirements for each university you are applying to. Make a checklist outlining all the pieces of information that are needed, ranging from the application form to the letters of recommendation, personal statements, etc. Go through each university application you have worked on and check that you have gathered and/or completed all necessary documents. If there are any outstanding documents, such as a letter of recommendation from a teacher, send a polite note reminding them of the application deadline. When all the application requirements are met, log onto the university's website, pay the application fee, and send your application. You should receive proof of your application submission via email.
Tips For a Successful University Application in Canada
We hope that breaking down the university application process into eight simple steps makes the milestone seem a little less daunting. In case you still have concerns, we have put together the following list of tips for a successful university application in Canada. Read the following list to increase your odds of a smooth college application process.
Start as early as possible
The more time you give yourself, the less stressed you will be when applying to Canadian universities. With so many moving parts, we recommend starting to research undergraduate programs and speaking with teachers about letters of recommendation months before the application deadlines.
Be sure that all admission requirements are met
This may sound obvious, but the last thing you would want is to have your university application denied based on a technicality. For example, sending an application past the deadline, failing to provide the right type of transcript, or forgetting a personal statement can all result in a disqualified application. Look up the admission requirements of each university well in advance, create a checklist of requirements, and consult it before submitting your application.
Make your application as strong as possible
This goes without saying, but the stronger your application, the higher your odds of being admitted to the university of your choice. What does a strong application look like? It begins with a strong personal statement and strong letters of recommendation. When it comes to your personal statement, use it to highlight your goals and achievements, as well as your personality. Have several people review it, including a school counselor, and provide feedback. Meanwhile, for letters of recommendation, they should be detailed and complimentary. To ensure the person writing it does a good job, provide them with information, like your GPA, volunteer work, extracurriculars, and overall strengths.
Keep organized
As you now know, there are lots of deadlines and documents to keep track of so organization is crucial when applying to Canadian universities. Plus, most prospective students apply to more than one university. Avoid missing anything important by staying organized, making lists, and setting reminders.
Reach out to the university directly
Many students are hesitant to reach out directly to the university they are applying to. However, most post-secondary institutions have departments specifically dedicated to prospective students. Email, call, or visit the campus! Taking advantage of this resource can give you the opportunity to ask questions about the application process or meet potential faculty. You can even ask follow-up questions once your application has been sent.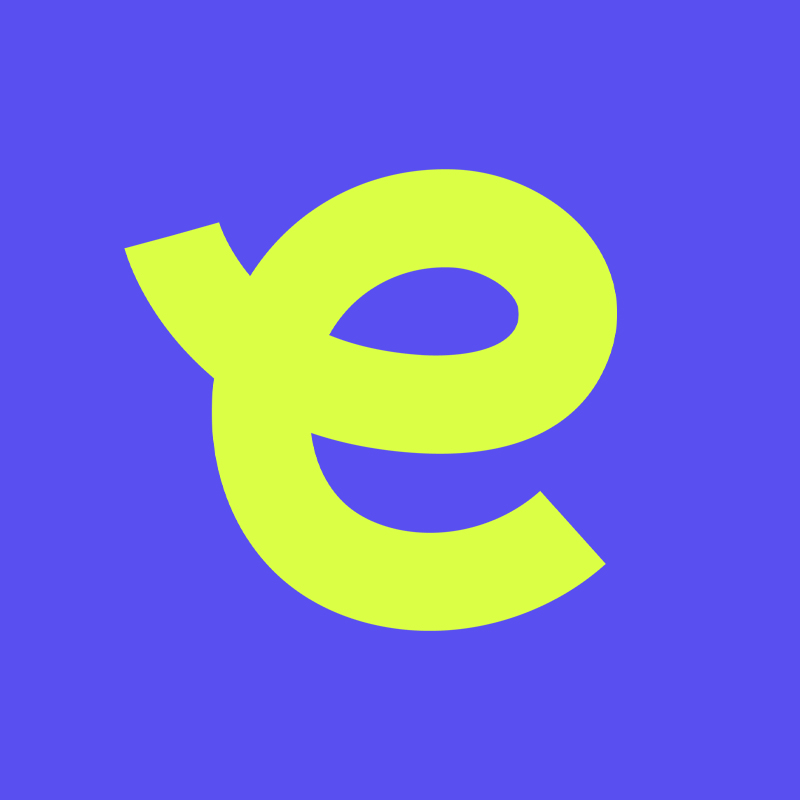 Embark is Canada's education savings and planning company. The organization aims to help families and students along their post-secondary journeys, giving them innovative tools and advice to take hold of their bright futures and succeed.